Tree Planation Drive at KLS IMER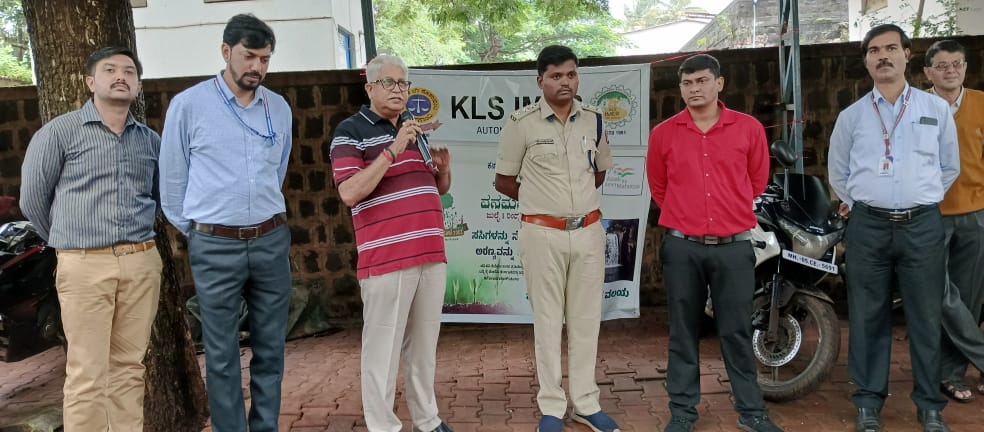 KLS' IMER in association with the Forest Department Government of India, Belagavi Division had organized a tree plantation drive at KLS IMER campus on 7th July 2022, to contribute to the Environmental conservation and increase the Green cover.
Mr. Shivanand Magdum, Range Forest Officer Belagavi, was the Chief Guest. On this occasion. Mr. Shivanand while addressing the staff and students elaborated on how forest department is undertaking various schemes and projects to make the environment more healthy, cleaner & greener and mentioned the need to conserve green space.
Dr. Sanjay Deshpande, threw light on the role of forests helped India to achieve Green revolution on better human life, he further said that forests are the treasure boxes to be preserved for generations to come.
KLS IMER GC Chairman, Shri R.S. Mutalik in his Presidential remark explained how our forest will help in building our Nation more than 20 plants were planted with the help of staff, students and Forest department.
Dr Arif welcomed the Chief Guest and Mr. George Rodrigues Physical Education Director KLS IMER coordinated the whole event.