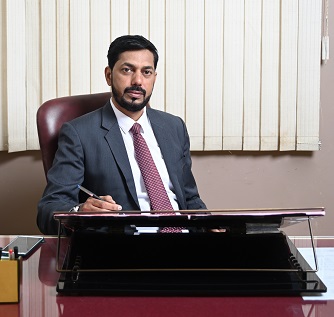 Dr. Arif Shaikh
In-Charge Director & Professor
Dr. Arif Shaikh
In-Charge Director & Professor

B.Com, M.Com, M.Phil, Ph.D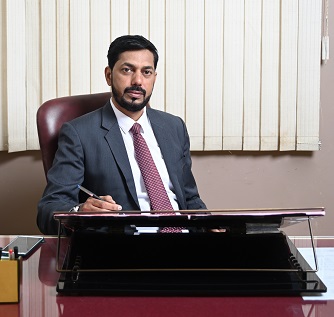 Dear All,
As Head of the Institution and on behalf of KLS IMER family, I welcome you all, to the world of KLS IMER.
Karnatak Law Society to which KLS IMER belongs was established in 1939 by the eminent lawyers of Karnataka. The Society has been rendering yeomen services in the sphere of professional education in this part of our country.
We are a premier institute well known throughout India for imparting quality management education since 1991. Our dedicated and well experienced faculty with industry background; a state-of-the-art infrastructure and a robust industry institute interface are the salient features of KLS IMER.
KLS IMER strongly believes in achieving excellence at all fronts, namely; academics, research, consultancy, placements, social outreach and overall grooming of its students. The activities at the institute are steered at creating ample opportunities for students. Such opportunities allow the students to determine, discover and learn beyond the territory of the curriculum, the class room & the campus. We constantly encourage students to take up live projects/assignments/internships which will help them broaden their horizons; improve & augment their thought process and grow as professionals.
KLS IMER is a student driven and student centric Institution where-in all the decisions are taken keeping welfare of the students in mind. Our strong alumni base of 1600 plus, who have created their own identity in their respective domains, is a testimony to this fact.
We at KLS IMER strongly believe in creating conducive learning environment for students so that on completion of their MBA course they have abundant knowledge, huge pack of skills and the right attitude with them. This is the reason we involve students in various activities like out bound training, soft skill development workshops, industrial visits, interaction with the people from industry, management events, pre-placements training, etc., and groom them with required KSAs (Knowledge, Skills and Attitude) so that they are ready to face the challenges of the corporate world or their own enterprises.
I take this opportunity to welcome you to KLS IMER campus, so that you can have a first-hand feel of our state of art infrastructure, experienced and dedicated faculty, and most importantly the conducive learning environment.

Happy Learning!