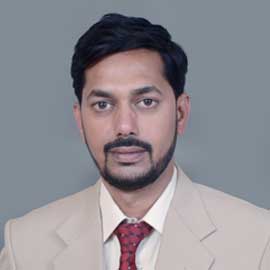 Dr. Arif Shaikh
In-Charge Director & Professor
Dr. Arif Shaikh
In-Charge Director & Professor

B.Com, M.Com, M.Phil, Ph.D.

Experience: 23 years in Teaching
This club was initiated under the leadership of Dr. Arif Shaikh. As the name implies this club strives to inculcate the apparently lost joy of reading among young Indian minds. We have had very interesting debates and discussion, post sessions of this club. It has been a great tool for widening the vocabulary base among our students. Currently we read newspaper articles. We are planning to start reading magazine articles in the next phase. Eventually we hope to cover the books from our library.