Blood Donation Camp held at KLS IMER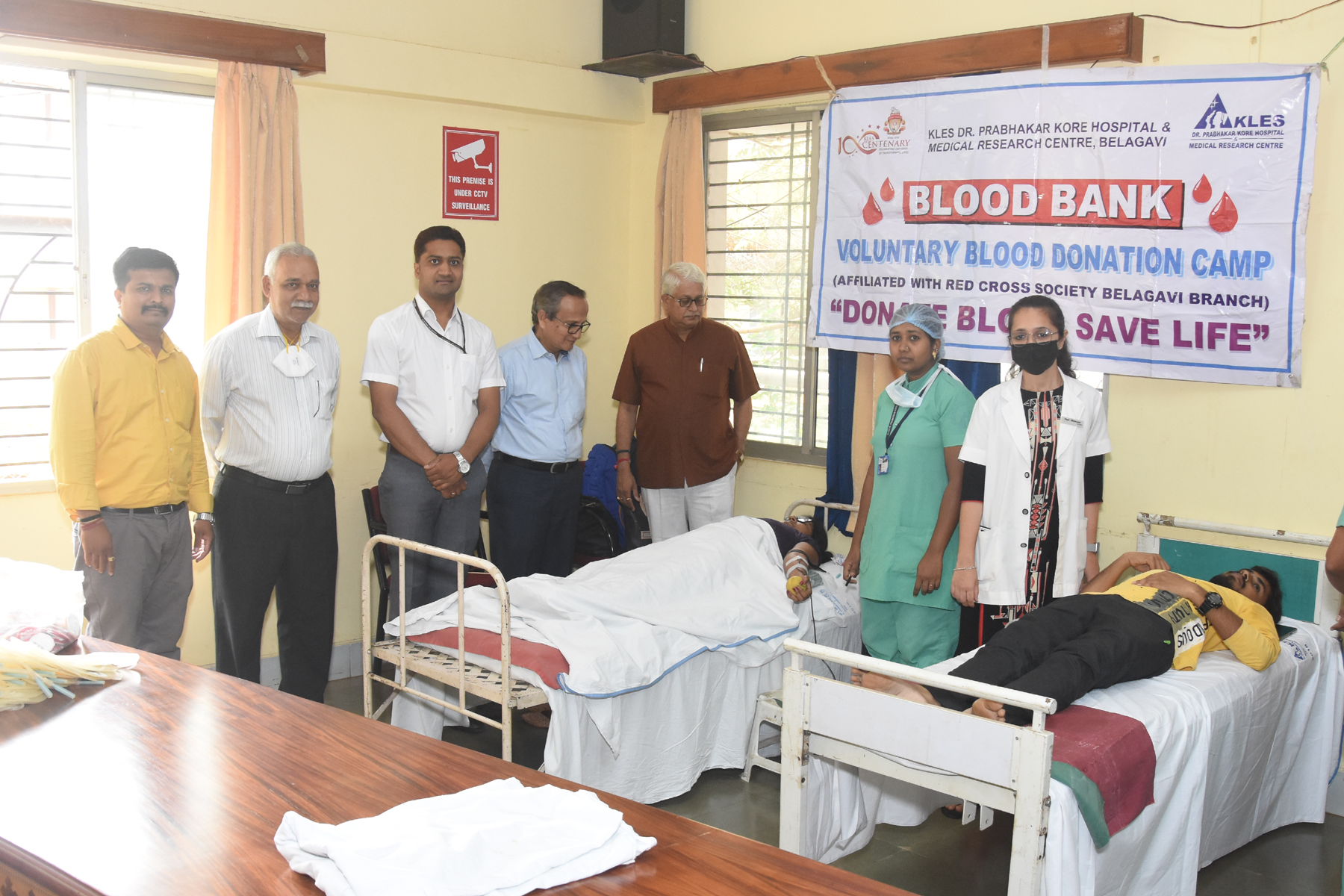 KLS IMER in association with KLES Blood Bank Belagavi, had organized a Blood Donation Camp on 26 th March, 2022. The institution has been organizing the blood donation camp every year since 2013.
Dr.Ramesh Chavan, Professor, Department of Pathology, J N Medical College, Belagavi delivered the motivational talk and encouraged the students to donate blood to support the noble cause and to save lives.
Shri. R S Mutalik, Chairman GC, KLS IMER Inaugurated this event. Dr. S G Chiniwar, Director, was present on this occasion.
In total 78 donors donated blood on this occasion.
Prof. Ameet Kulkarni, Asst. Professor and Mr. Sunil Kulkarni, Librarian coordinated the event.