Preparing for the Career Opportunities in Recruitment Industry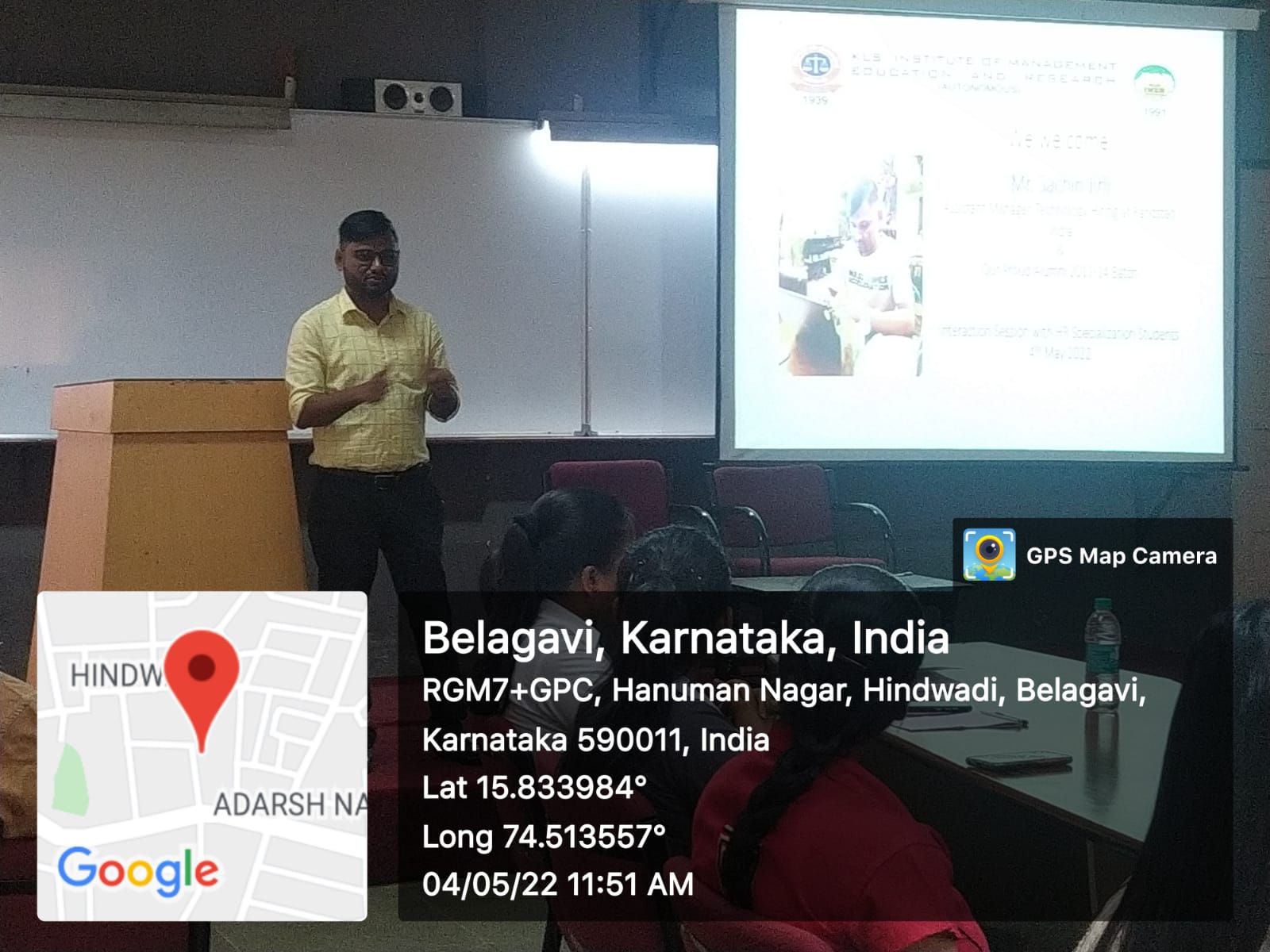 The session on "Preparing for the Career Opportunities in Recruitment Industry" was conducted by Mr. Sachin Jirli, Assistant Manager-Technology Hiring at Randstad India and a proud alumnus of KLS IMER from batch 2012-14 for III Semester HR Specialization Students.
Mr. Sachin shared his 7 years' journey in the Recruitment Industry starting from CareerNet to Randstad India. He spoke on various aspects of Recruitment Cycle and enlightened the students on KSA (Knowledge Skill and Ability) required to be successful in Recruitment Career. He further advised students to keep themselves abreast with latest trends in business sectors and technology. He emphasized the importance of understanding the application of concepts learnt in the classroom with the help of case studies. The students also were benefitted by his guidance on how to prepare résumé and for aptitude tests, group discussions and personal interviews that enhances their performance during job selection process.
Dr. Arif Shaikh, I/C Director, KLS IMER appreciated Mr. Sachin for his achievements and making alma mater proud. The session was organized by Dr. Shailaja Hiremath, Faculty member-HR and Mr. Ignesh Sakri, TPO, KLS IMER on 4th May 2022, to prepare the students for upcoming placements in the area of HR.