One-Day Field Visit to Deshnur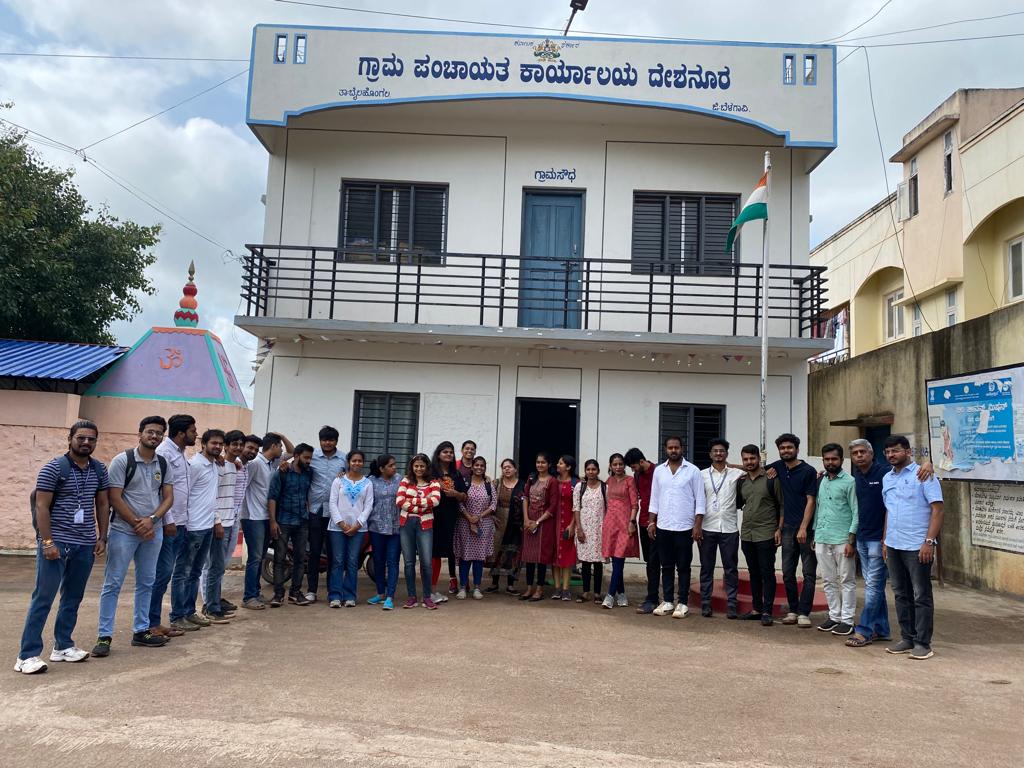 KLS IMER (Autonomous), Belagavi organized a one-day 'Rural Field Visit' of MBA IV Semester, Marketing specialization students. This study tour to Deshnur, in the Bhailhongal taluk of Belagavi district was led by Prof. Dr. Sushil Kumar Pare and accompanied by Prof. Goutami Maganur. Around 30 students actively participated in this field visit and gained knowledge of marketing through rural perspective.
This visit was about observing, interacting and gaining knowledge about nature and culture of rural India. So, the students began interacting with the Secretary and members of Deshnur Gram-Panchayat. After understanding the rural administration students started their field job and interacted with local residents, shopkeepers, bankers and school teachers to collect required data in the assigned area of rural living.
This one-day 'Rural Field Visit' to Deshnur provided a practical exposure to rural marketing students. KLS IMER GC Chairman Shri. R. S. Mutalik and Director, Prof. Dr. Arif Shaikh encouraged and supported the team for such experiential learning.