KLS IMER Industry Institute Interaction Series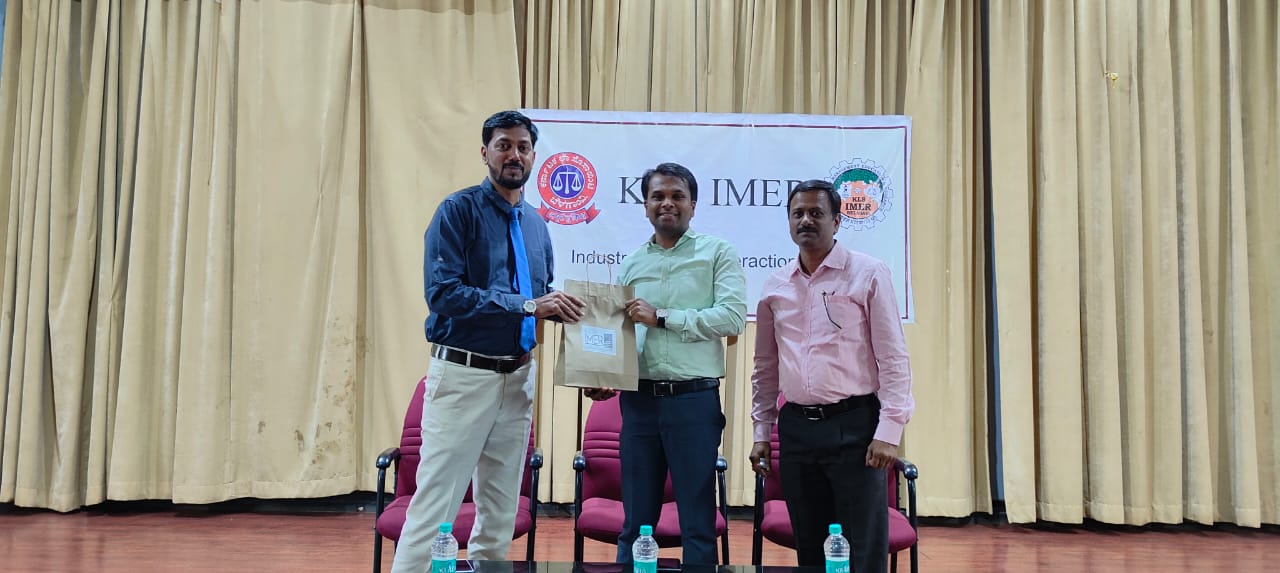 KLS IMER has organized an industry-institute interface on 17th May 2022 at the IMER auditorium. Mr. Anil G.P., Senior Manager, Foreign Exchange at Union Bank of India, Panaji Goa branch addressed the third-semester students on career opportunities in foreign exchange and banking services. He suggested the students undergo various certification courses in finance, foreign exchange, import-export, and banking. Speaker stressed various skill sets that management students should know and these skills help them to get job opportunities.
Students clarified their doubts by asking questions to the speaker.
Dr. Arif Shaikh, Director of KLS IMER, presided over the session, and Prof. Shreekant Naik coordinated the session.