Managing Mind Effectively – Need of the hour for MBA Students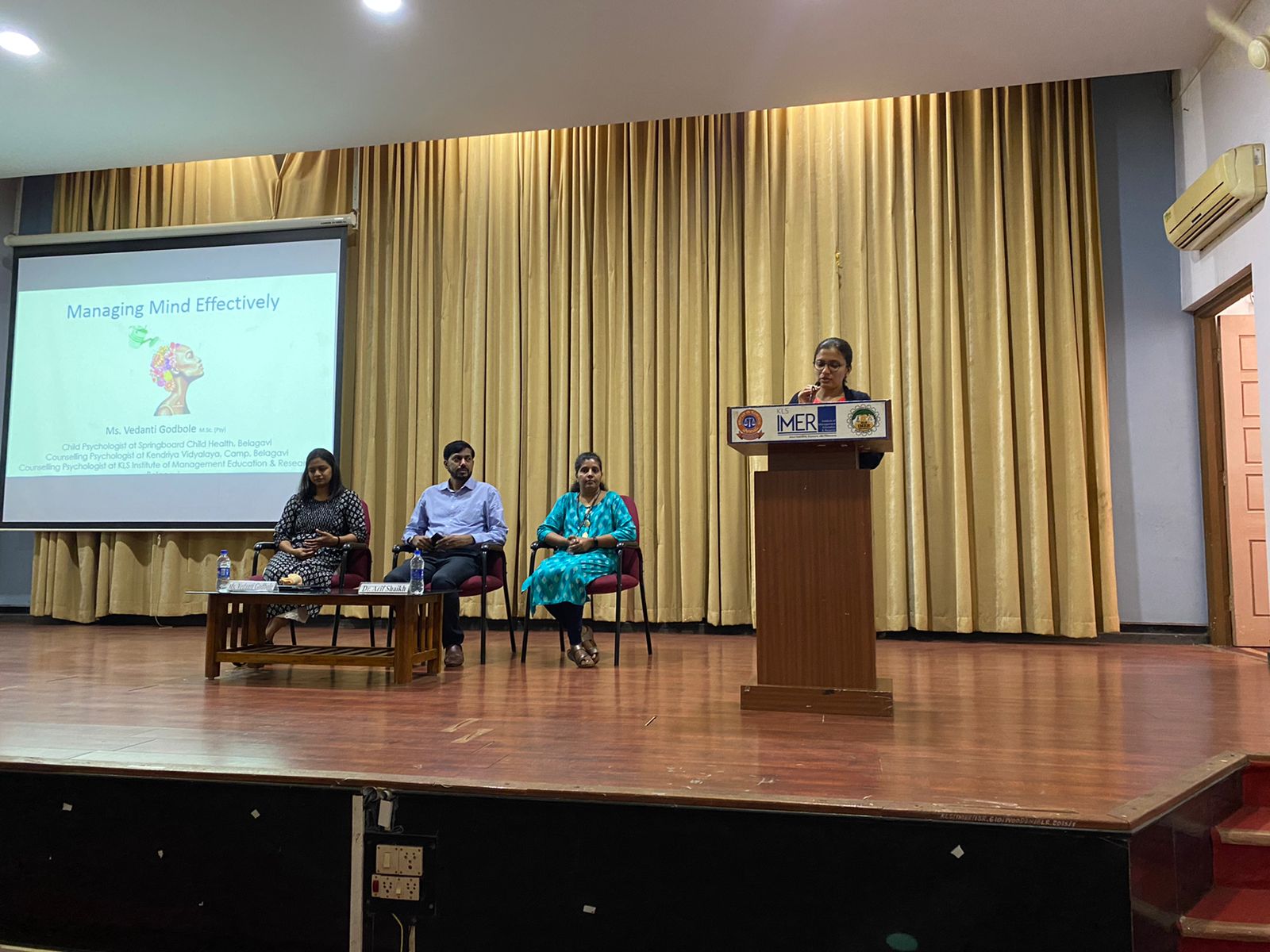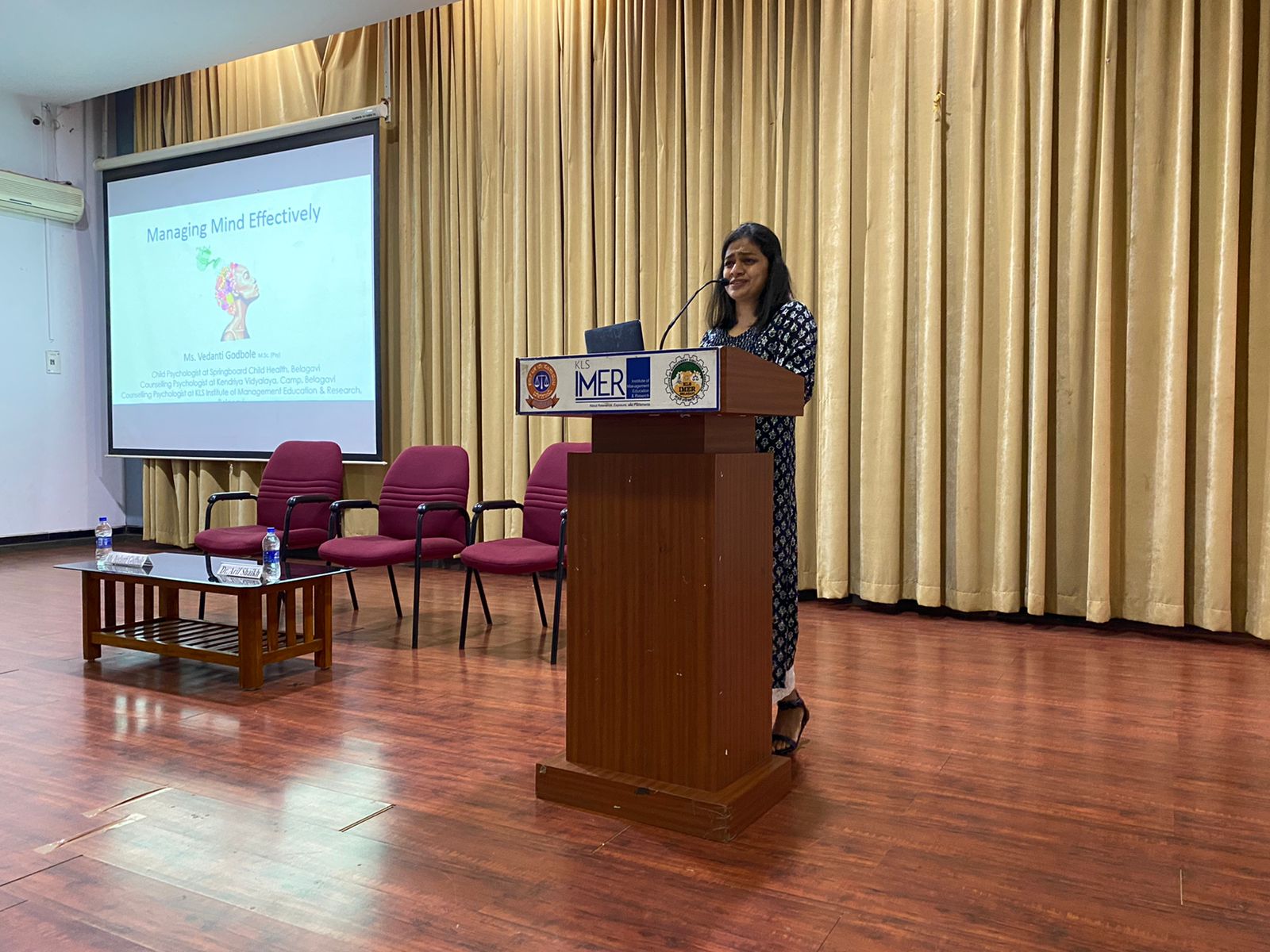 An interactive session was organized by the KLS Institute of Management Education & Research for 3rd-semester students on the topic "Managing Mind Effectively" on 15th June 2022. The resource person of the event was Ms. Vedanti Godbole, Counsellor, IMER.
The post-pandemic days have triggered a wave of mental health issues whether it's managing addiction, social isolation, or just stress levels in general. MBA is a course that comes with a lot of brainstorming. Therefore, it becomes essential for one to keep the mind fresh and active. So, the main objective of the session was to give the students guidance and tools for self-management of emotions, stress management techniques, techniques for creating the right action plan, and the need for prioritizing before they plunge into their Corporate/Professional Careers. The session was also curated to break a few myths about mental health issues and their effective management.
Post the talk, the students were given the opportunity to freely interact and ask doubts regarding the topic and a thorough discussion was carried out. Dr. Arif Shaikh In-charge Director of the institute gave introductory remarks, and Dr. Shailaja Hiremath, Faculty-HR coordinated the session.