Visit to Akshay Patra Foundation, Hubbali & Tibetan Monastery, Mundgod
Serving food to the needy is the ultimate act of humanity that one should strive to perform in their lives. KLS IMER organized a unique visit on 20th Sep, 2022 to Akshay Patra Foundations' Kitchen, Huballi for 4th Semester students, which is a non-profit organization that operates the Mid-day Meal Scheme in India. Mr. Rajesh Patki, Public Relations Officer (PRO), addressed the students and led them on a tour of the kitchen, explaining the entire process. The standardization of operations was one of Akshay Patra's main focus points, and every process in the Hubli kitchen is meticulously examined by the supervisors who coordinate the operations. The kitchen's top priority is to maintain food quality in terms of taste and nutrition. The quality department collaborates with food vendors and keeps them up to date on the latest information to help them adhere to food quality standards. Stringent quality checks are followed at every level from the point where materials are purchased to food delivery to the schools. Every day, over 2 lakh children's meals are prepared and distributed across all schools in and around neighbouring villages.
The second visit was at Tibetan Monastery in Mundgod which is a sacred place for monks to preach about Lord Buddha. KLS IMER students were extremely fortunate to hear from a Monk who enlightened them on the teachings of Buddhism - an Indian religion and philosophical tradition founded on a set of original teachings attributed to Gautam Buddha. He praised the students' interest in visiting the monestary and encouraged them to gain more global knowledge and live in peace and harmony.
The visit was organised by Dr. Ajay Jamnani, Associate Professor, KLS IMER accompanied by Mr. George R and 45 students. Dr.Arif Shaikh, Director, KLS IMER and Shri. R. S .Mutalik, Chairman GC, KLS IMER supported the event.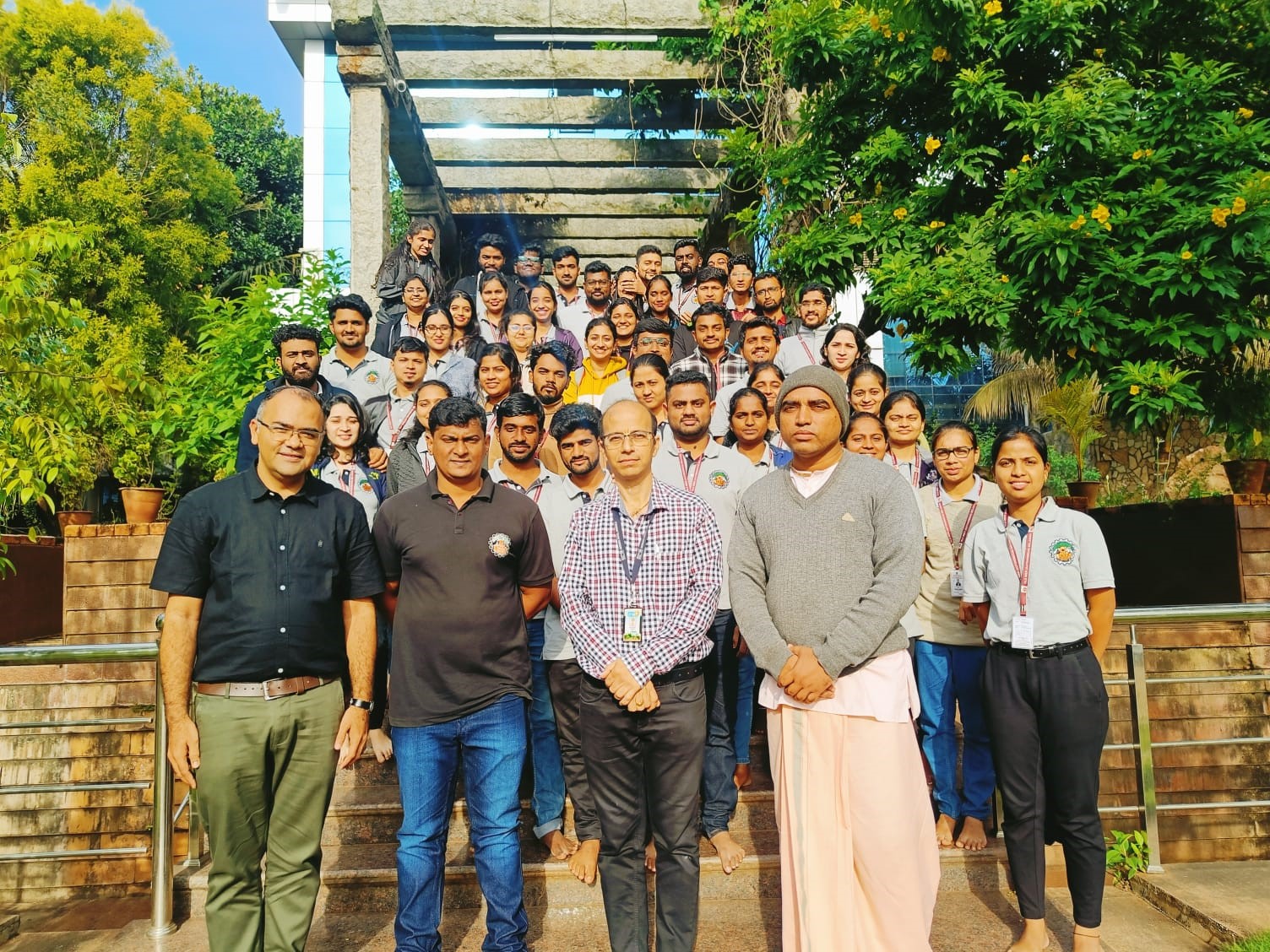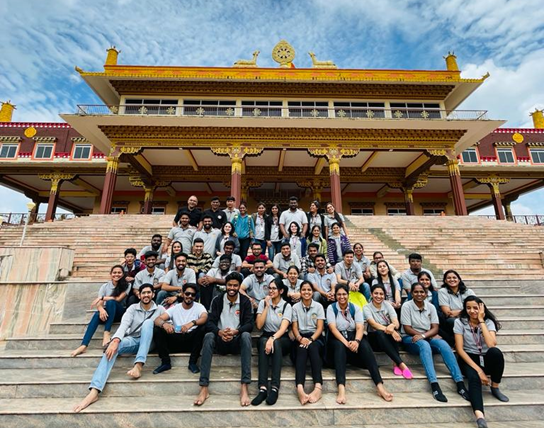 Akshay Patra Foundation, Hubbali
Tibetan Monastery, Mundgod